1/5
Wireless Controller-three Outputs
Quick Details
Supply Ability:
800000 piece per month
Type: Remote Control
Certification: CE ROHS
Lighting solutions service: Lighting and circuitry design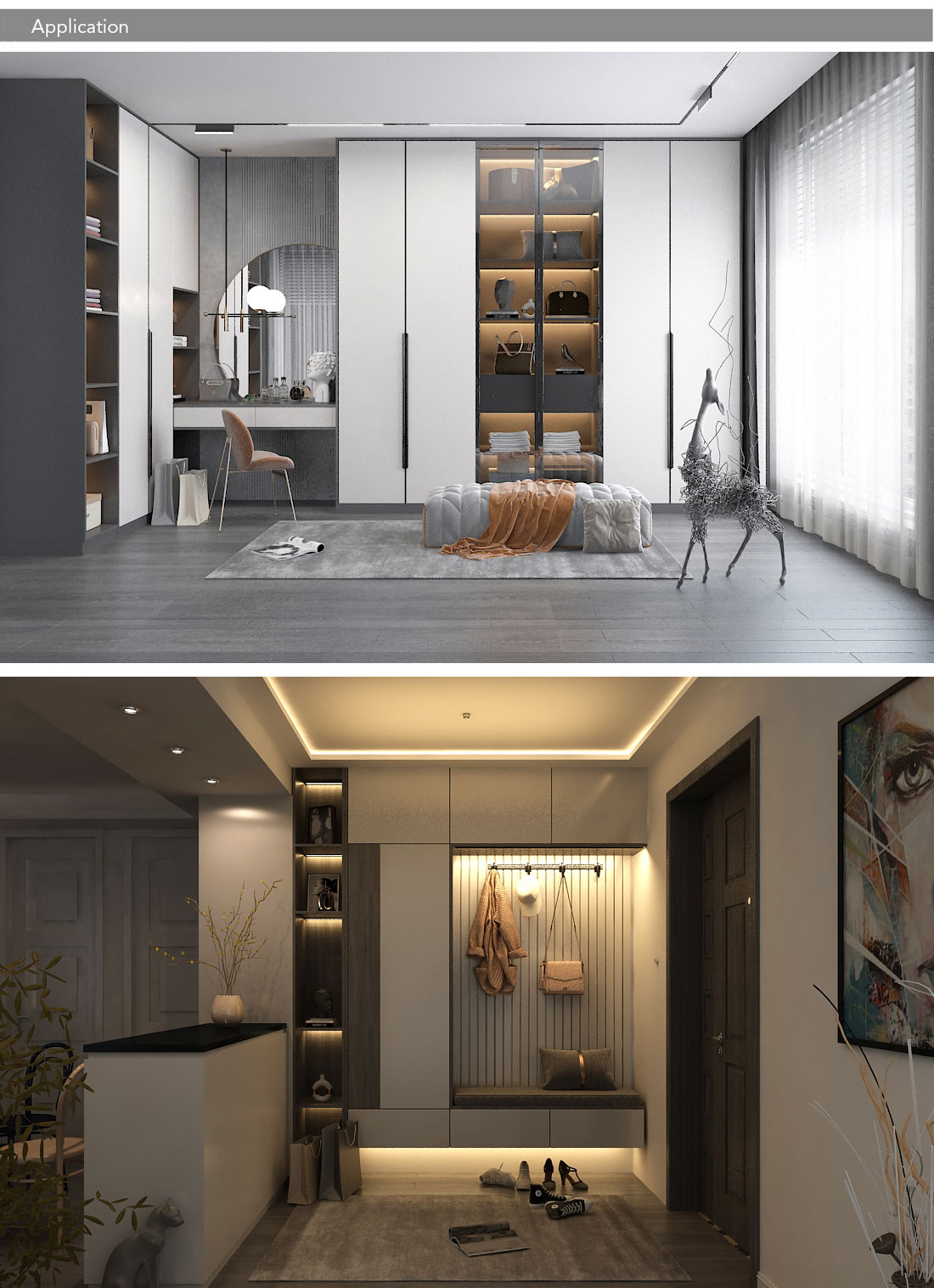 ABOUT US
Founded in 2007,we're always dedicated to creating value through providing solution of furniture and display lighting system.
We have 30 technical engineers which commit to providing innovative and reliable LED solutions to clients, including lighting fixture, distribution block, control and power supply system. Moreover, ourprecision-based project designs are completed by our various professional teams in five major areas, such as optics, electronics, mechanical engineering, thermal physics, and components.
With the establishment of tooling company, driver technical division and high-techlaboratory, we are more powerful to complete projects even within one month.
In addition to being capable of passing UL and ETL, and other testing work, our laboratories maintain an effective partnership with various authoritative certification bodies.Thus, ourproducts are fully in compliance with LED and electronic standards in EU and North American regions.With business getting bigger, the expansion of plant helps us have more productive force to hold more. We also import more machines and testers to support customers.
Our factory is over 24000m². It's consist of three buildings.We do OEM and ODM. All the building are built according to requirement of ISO and 6S management.Alsowe set exclusive production area for business partners to protect customer's patent.When the time comes, we will have more productivity and bring more advanced equipment to serve customers.
Tips You Must Know

The connect between the WiFi controller and light strip must be in towards to the arrows.
Please connect all parts well before you plug in the power supply, otherwise it will take risk for the light strip burn out.
When you use the remote controller, you should take aim the IR accepter, otherwise it can't work well.
Advantages of Wireless Controller-three Outputs
• Scalability:
Wireless lighting control systems can be easily scaled as space needs change. The advantages of wireless control make these solutions particularly suitable for applications where the cost of running control wires is too costly or simply not possible, such as outdoor lighting, parking garages, warehouses and retrofits.

• Flexibility:
The first is flexibility. Wireless control devices can be placed where they're needed without limitation imposed by wiring, including areas that are difficult to wire. More flexibility is provided in unique applications.
• Labor and material cost savings:
Wireless control eliminates the need for dedicated control wiring and associated switch legs, traveler wires, conduit in many cases, and other raw materials, speeding and simplifying installation. With no damage to walls or ceilings, and little to no disruption to business operations, wireless control lends itself well to installing even sophisticated control systems in existing buildings and applications like streetlighting.
FAQ
1: Why we can choose you ?
1):Reliable--we are the real company,we decided in win-win
2):Professional-- We have more than 14 years experience.
2: What's the lead time?
A: Sample :1-3working days.Mass production: 5-15working days depend on the order quantity.

3: Do you have any MOQ limited?
A: There is no MOQ limited for first order.
4:How do you ship the goods and how long does it take?
A: We usually ship by DHL,UPS,FEDEX,TNT. It usually takes 3-5working days to arrive. By air,by sea are also acceptable.
wholesale LED shelf light supplier&manufacturer,china oem LED shelf light factory
Wireless controller-three outputs changes your life way
LED controller is a special RGB three-color intelligent dimming controller for LED lighting, with advanced computer control chip and the most advanced PWM (pulse width modulation) digital brightness adjustment technology. IR/RF remote control can be used for adjust light remotely; It can alter light within the change of time and environments for commercial or home lighting, prolong the life of LED and save energy. It is easy to connect the wires and easy to operate. According to the actual needs of customers, it can turn its lighting effect into jumping and gradual change model.
Henjie wireless controller-three outputs is designed super thin so that it can be hidden the backplace. The core benefit of this product is possessing three outputs, which means it can control three outputs independently. Therefore, no matter how many kinds of light installed on your room, a LED controller-three outputs can solve it totally which will save so many wires and space. So just one remote control can command all the lights in a place, which won't trouble you to use two or three remote controls.
The benefits of LED
1. Energy saving is one of the biggest features of LED lights. LEDS use one-tenth as much energy as incandescent bulbs and one-quarter as much as CFLS.
2.If you are careful enough, it is not difficult to find that every LED screen or picture changes frequently which means LED lights can be switched on and off very often. However, incandescent light bulb can't hold on under that high-intensity work. Filament of incandescent lamp may be broken if you switch it on and off so many times.
3. LED light is environment- friendly as the inside of LED do not have any heavy metal such as mercury.
We are committed to providing high-quality quality to satisfy our customers and establish long-term cooperative relations. If you are seeking for cooperating company and want more information, feel free to contact us